Dental Fillings Near You
Our dentists pride themselves on having the know-how and expertise using advanced dental techniques to create perfect white fillings for you, also known as, composite fillings. Our office offers dental fillings in Winnipeg that do not just look amazing, but they function the same as natural teeth. White fillings can be used to repair tooth decay, chipped, or worn teeth. We can also use white fillings to replace old silver or gold fillings if you would prefer white fillings for cosmetic reasons. They are especially preferred for front teeth. White fillings are manufactured using a resin material and very small nano-sized glass particles. When these two elements are combined it is called composite resin. The main benefit of a composite filling is its cosmetic appeal. It will look like a natural tooth and seamlessly blend with the rest of your teeth. Always feel free to inquire what options are available to you, to determine what will best suit your needs. Searching for composite fillings near you? We offer composite fillings in Winnipeg.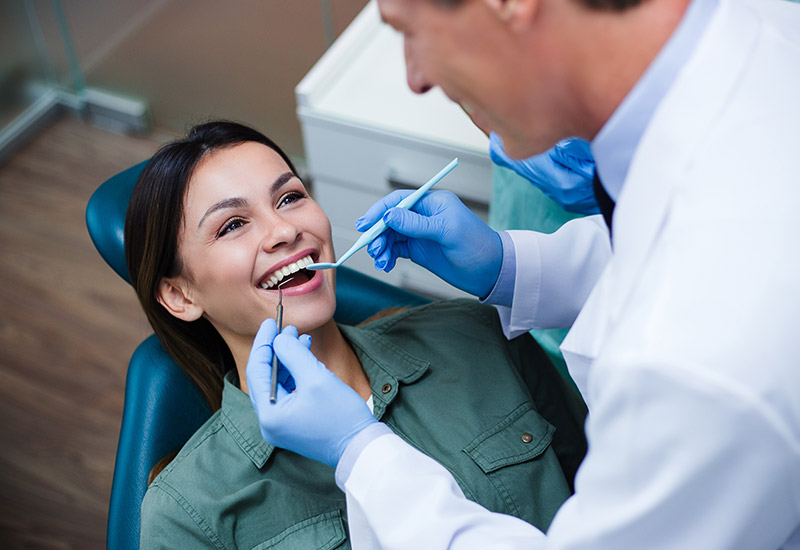 The Procedure for a Composite Filling
Our practice follows the following procedure:
1. Your dentist will ensure the area is adequately numbed so you do not feel any pain during the procedure.
2. Any decay or old filling is removed.
3. The area is then washed and dried.
4. The filling is then placed and will be shaped by the dentist to best replicate the tooth structure that's been lost.
5. You can now leave with a beautifully restored tooth!
Caring for Your Composite Fillings
You can resume your normal diet following the dental filling procedure. Caring for your composite fillings should include brushing after every meal and flossing daily. Don't forget to also schedule regular checkups with your dentist every six months. Biannual dental cleanings will assist you in the elimination of plaque and tartar before it can develop into a cavity. In other words, checkups can prevent you from actually needing another filling in the future.
Are you interested in receiving dental fillings near you? Please do not hesitate to schedule your consultation today. If you have developed a cavity, treating it with a filling as soon as possible to protect the tooth from further decay. We will discuss any concerns you have with your teeth so we can ensure you receive the best possible treatment. If you are looking for composite fillings near you, we offer composite fillings in Winnipeg.