Request an Appointment
with our Dental Clinic in Winnipeg Today!

Flexible Financing Options
Every patient is different and has varying budgets when it comes to dental care treatments. Our dentist in Winnipeg understands treatment can be expensive. We offer flexible financing options to help patients stay within their allocated budgets through our in-office payment plan.

Open Weekends & Extended Hours
Our dentist near you understands life can be unpredictable, and as a result, wants to accommodate your busy schedules. Our Garden City dental clinic in Winnipeg offers extended office hours and is even open on weekends. To schedule, an appointment contact us today!

Serving Garden City Over 30 Years
The staff at Garden Oaks Dental Centre in Winnipeg are skilled and experienced, treating patients with the highest quality dental care. For over 30 years our office has gone above and beyond to ensure our patients feel welcome and comfortable during their visit with our dentist near you.

Same-Day Dental Emergencies
Our Winnipeg dental clinic offers same-day emergency dental treatments for patients with knocked out, cracked, broken, or chipped teeth. If you or a loved one is experiencing a dental emergency, contact our dental clinic near you immediately.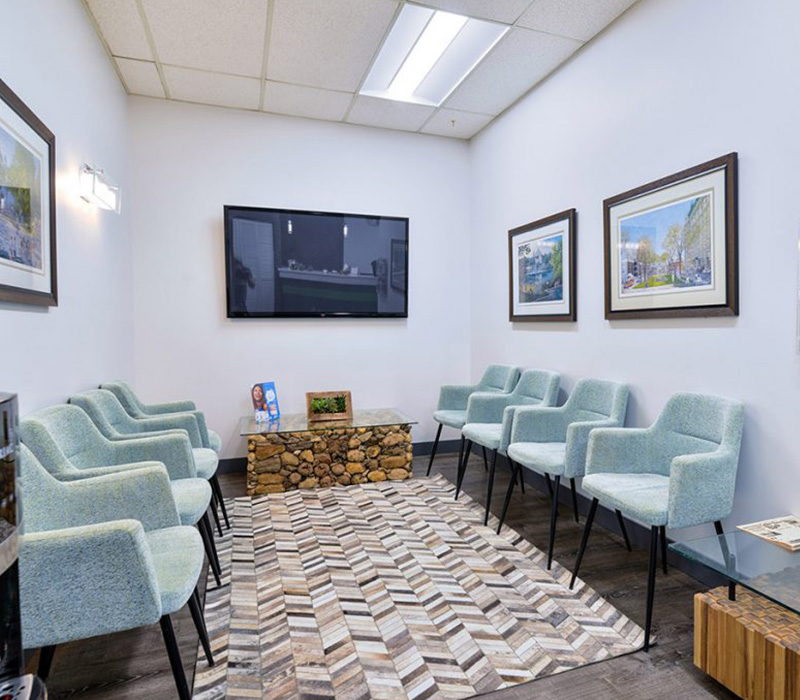 DENTIST IN GARDEN CITY
YOUR DENTAL CLINIC IN WINNIPEG
Our dental clinic in Winnipeg is committed to making sure your dental experience is affordable, comfortable, and personalized. As a patient-focused practice, our Winnipeg dental clinic near you is laser-focused on providing you and your family with the highest level of dental care. We are part of a trusted Garden Oaks Dental tradition of clinical excellence, offering state-of-the-art services. Our dentist looks forward to providing you and your family with the dental excellence you deserve. If you are looking for a dentist near you or a dentist near garden city call us today.
Do You Have a Dental Emergency that
Needs Immediate Attention?
We are open for Dental Emergencies and Urgent Care during COVID-19.