Dental Bridges Near You
If a tooth has been removed due to decay or gum disease, then a bridge may be recommended to fill that gap. A bridge is cemented into place using the teeth adjacent to the space as anchors. A failure to address tooth loss can lead to drifting or movement of the remaining teeth which can result in future tooth and/or gum issues. While nothing is as ideal as that provided by Mother Nature, a properly constructed crown or bridge offers long-term replacement. If you are looking for dental bridges near you, we offer dental bridges in Winnipeg.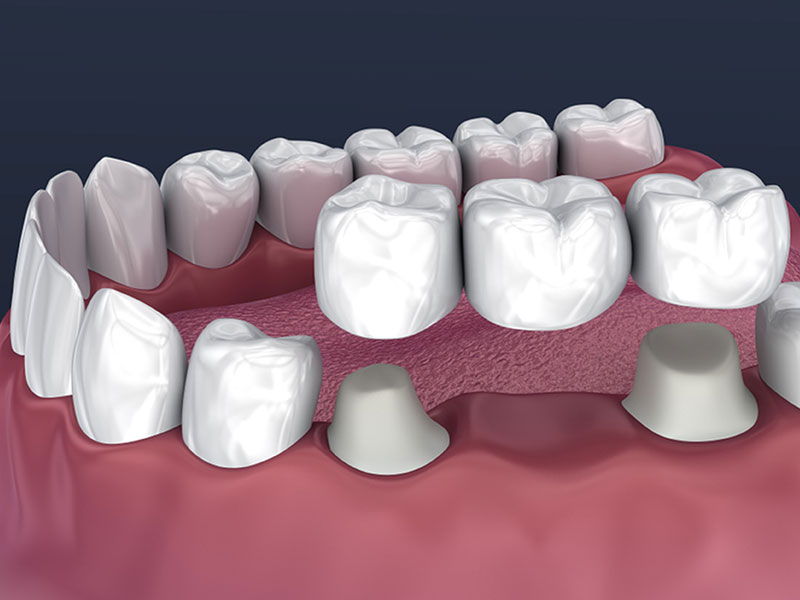 What are The Benefits of Dental Bridges?
There are many benefits to patients receiving dental bridges in Winnipeg, including the following:
Offer you a restored smile
Provide you with the ability to properly chew and speak again
Maintain your face shape
Ensure the forces in your bite are correctly distributed
Prevent your existing teeth from shifting out of alignment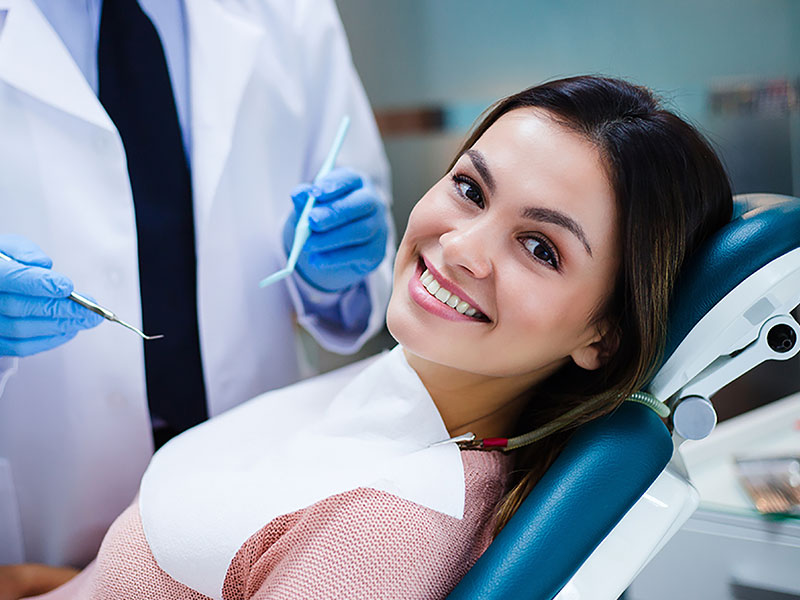 What Are the Different Types of Dental Bridges?
Traditional dental bridges: This is the most popular type of dental bridge and is used when you have teeth on either side of the gap left by your absent tooth.
Cantilever dental bridges: This type of dental bridge is used when there is only one anchor tooth that can support the missing tooth/teeth.
Maryland dental bridges: This type of bridge is an alternative to a traditional bridge. This is a more conservative alternative as it doesn't require crowns to hold the new tooth in place, which means your dentist won't need to file your enamel to prepare for the restoration. While this is a less invasive option, it is important to note, it offers less security and comfort.
Implant-supported bridges: This type of bridge can benefit patients who are missing more than one tooth in a row. Rather than being held in place by crowns, traditional bridges are supported by dental implants that are directly inserted into the jaw.
Who is a Good Candidate for a Dental Bridge?
Not everyone will qualify as a candidate for a dental bridge. During a consultation with your dentist, they can determine if you will make a good candidate for a dental bridge. Generally, a candidate will:
Have one or more permanent teeth
Have good oral and overall health
Have teeth that are in good condition to support the bridge
Practice proper oral hygiene
Are you interested in receiving dental bridges near you? Schedule an appointment today, to discuss candidacy and the restoration options available to you.